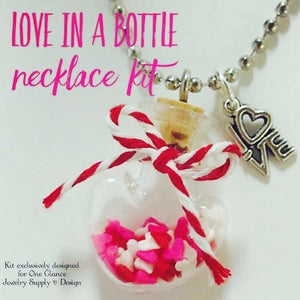 Adorable necklace that is perfect for Valentine's of any time of year! This precious little heart shaped bottle is filled with real candy sprinkles, and paired with a live charm and a dainty little ribbon bow to finish it off!
Kit version: All supplies necessary to create this gorgeous necklace! Kid friendly, tutorial video available on our YouTube channel available here: https://www.youtube.com/watch?v=TerORRp-CNY
tools not included
Finished version: Ready to wear necklace, no work involved, just wear and look fabulous!