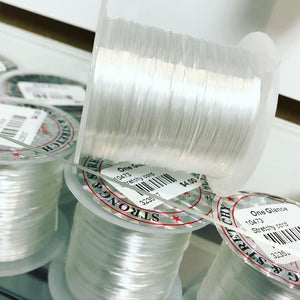 One roll of our recommended stretch cord-it's the only one we sell, because it's the only one we trust! 
Pair it with the Beadfix glue for an unstoppable combo. 
One roll contains enough cording to make approx 12-15 bracelets if you are cutting 2ft per cord and doubling the thread as we recommend.
If you need an intro to see how to use the cord, check out our tutorial video here: https://www.youtube.com/watch?v=daWRbpHxM5Y&t=2s